Fitting Kitchens Since 2006
Having been in the kitchen industry since 2006 we have vast experience in fitting kitchens of all types.
Kitchen Fitters North Wales:
Conels are based in kinmel bay where you can visit our showroom and see some of our new kitchen's on display, other available kitchens which are not on display would be in our brochure which you can take away with you to browse through,
We are one of the most recognised kitchen fitters in North Wales amongst others, We offer a free no obligation design and planning service to help you get the ideas flowing with our expertise to hand.
We don't just fit your kitchen, we deal with all the aspects that go with it, such as the plumbing, electrical wiring, plastering, tiling and new flooring. We use a small team of sub-contractors for electrical and plumbing works on a regular basis, All who are fully certified qualified competent tradesmen with great work ethics and good customer relations.
We are also proud members of Checkatrade who are vetted and monitored, this gives potential customers a good insight into Conels as a company by reading reviews left by previous customers.
Seven Things To Consider When Fitting A New Kitchen:
Kitchens are usually the hub of any home and is likely to be one of the most used rooms in your house, so it's not surprising that this is the area people are likely to spend quite a bit of money on. If a new kitchen is going to be a new project for you this year, then there's a few things to consider to make sure it looks good but is still practical.
There are many things you need to consider before you decide to install a new kitchen in your home, To make sure you get it right from the off we have compiled a list of things below that you need to consider before installing a new kitchen.
1.Where Your Existing Plumbing Services Are Currently Placed:
This is something you must consider if your looking to change location of your sink or your cooker, washing machine, dishwasher etc, Main reason being is that if your looking to move things around then you must re-locate the pipework for the water and gas plumbing and re-locate the wiring for electrical appliances, or waste locations for washing machines etc.
It's usually much easier and more cost effective to use your existing service locations where we can take out the old service units and replace with new in the same place, we understand this is not always possible with a kitchen re-design where it just doesn't work for you, in this case we can help you determine the best possible solution which is as cost effective as possible.
2.Where Your Existing Electrical Sockets Are Currently Placed:
This is vital to think about when planning your new kitchen design, do you have enough sockets above your worktop to plug in all your appliances such as kettle, toaster, microwave, coffee machine and don't forget mobile phones, tablets, laptops  etc.
Adding new sockets and switches to suit your needs is something you would want to do whilst planning for your new kitchen installation, think about where you would want your mains sockets so you can effectively plug in all your appliances.
If moving location of your white goods such as your washing machine then this is something that would also be easier to do once you have had your old kitchen ripped out which frees up the walls to do the electrical work required.
3. Whether You Should Opt For Integrated Appliances Or Stand Alone:
This is going to depend on whether you have a small or large kitchen, we recommend using integrated appliances in smaller kitchens to save space rather than having stand alone appliances taking up more space that you need.
For larger kitchens stand alone unit's work very well as there would be more space for say a range cooker, we often build made to measure kitchen unit's to fit american fridge freezers and chilled wine racks,
we make these units blend in nicely with your kitchen. That being said fully integrated appliances also work very well, you may have space for a bank of larder units with your oven, microwave, warming drawer & coffee machine all in line next to each other.
4. Which Is The Best Kitchen Worktop to Choose:
Worktop prep surface space in any kitchen is essential, you will also need room for a toaster, tea, coffee & sugar pots and a kettle unless you have a boiling hot kettle tap.
When choosing worktops consider it's practicalities, some worktops take more work than others, solid wooden worktops for example need maintaining to keep them looking good, they need to be oiled every 6 months and water areas on wooden worktops age a lot quicker so would require even more maintenance.
Granite/quartz composition worktop is the best option but more expensive, you would look after these solid tops the same as you would laminate worktops, don't put anything straight from the oven directly onto these tops as this may cause damage.
However solid tops make for a good choice and can have led strip lighting added under the front edge, this makes a stunning light edition to your new modern kitchen, works very well in an open plan area, no need for all the kitchen lights to be on, just the under-counter ones light the kitchen up enough.
Laminate worktops are a popular choice as they now come in different thickness and some of the designs look like granite. Laminate worktops are more affordable, they are very durable so will last for many years. We have a range of worktops displayed on this website and in our showroom in Kinmel Bay.
Choosing the best worktop for your kitchen whilst keeping your budget in mind, we have many options of excellent quality worktops which will last for years to come.
Most kitchens will out-last a cheaper budget worktop so unless it's a granite worktop or a solid wood worktop you might face having to changing your worktop before your kitchen is any where near in need of replacement.
5. Which Is The Best Kitchen For Me:
When choosing your new kitchen, consider the rest of your home so you don't choose a kitchen that is likely to clash with the rest of the house, unless you are prepared to redecorate the whole place. 
There are enough styles & colour's to choose from that something will compliment the rest of your home, then you wouldn't have to go to the extra expense of making sure all the other rooms compliment each other. There are so many choices now when it comes to choosing kitchen furniture, do I go for a Gloss kitchen, matt, painted or solid wood. 
Your choices would depend on your budget, a matt kitchen would work out a lot less than a gloss kitchen due to not needing end panels on a matt kitchen which would have colour matched carcasses, also a matt door is cheaper to produce than a gloss one. Painted doors do tend to be more expensive as do solid wood kitchens.
There is so much choice now when choosing a kitchen, different style of doors and finishes, whether you go for a shaker style, traditional style, slab style or handle-less style, you can achieve practically any desired look with a huge range of colour & handle options to choose from which you can see in our gallery of works.
To help you make your choices we offer a free planning service, we would come and measure your kitchen, have a chat about your wish list and any ideas you may already have or you could give us a blank canvas.
We then would design your kitchen and send over images to you by email so you get to see what your proposed kitchen could look like, once you are happy with the plan we quote it up for you to decide on with no obligation to go ahead. 
6. Kitchen Storage Space:
Every kitchen needs clever storage solutions to store the basics like food, saucepans, crockery and cutlery. Kitchens now have so much to offer in the way of internal storage solutions. If you struggle to reach things at the back of an awkward corner cupboard, there are quite a few options that can help you with this problem.
If space is limited try to plan for a tall larder as this can store a lot of items and pull out larders are available in different sizes. If bending into cupboards is a struggle, go for drawers or internal drawers. With the help of a kitchen designer, your kitchen can be designed to suit your needs.
7. Kitchen Lighting:
Lighting is so important and is crucial when it comes to creating the perfect ambiance in your new kitchen. Not only does it make your new kitchen look great but helps you to use your kitchen more effectively.
There are so many options such as spotlights in the ceiling which are great for those kitchens that have limited natural day light. Under wall unit lights can be separate ones that look modern or a hidden led light strip which is available in different colours, ie cool white, warm white or literally different colours like red, blue, yellow and so on, this hidden led light strips don't leave any shadows so they would suit any style of kitchen.
These light strips with no shadow also look great on top of wall units, they don't really serve a purpose other than aesthetics. One of my favorite uses of these led light strips is under the front edge of granite/quartz worktop, the look that is achieved is stunning, really gives a beautiful kitchen the wow factor and has the dual purpose of lighting all inside base cupboards & drawers up when opened.
Little tip – if you did choose to have all these different lights in your kitchen, just ask for them to be on their own switches so you can turn on which ones you want when you want, unlikely to use all at the same time.
We help you all the way with the design and planning, we are currently one of the most recognized kitchen fitters In North Wales, Don't hesitate to contact us for free advice and planning with no obligation whatsoever.
Unit 3 Mercury Units -Tir Llwyd Enterprise Park, Kinmel Bay, LL18 5JZ
E'Mail - info@conels.co.uk



Tel:- 0800 774 7804 - OR - 01745 350 236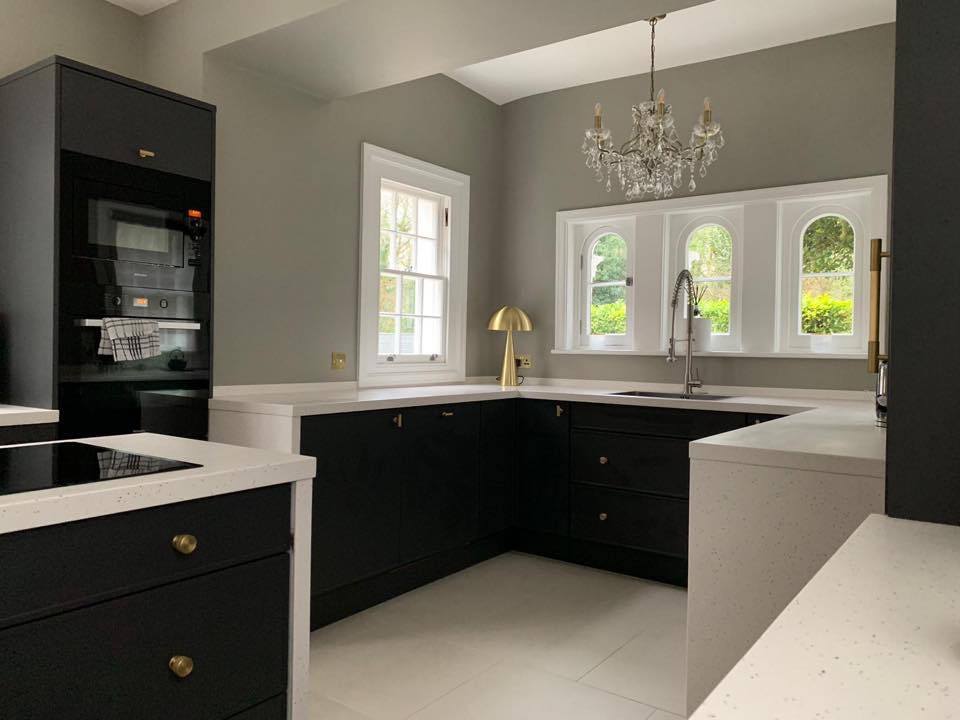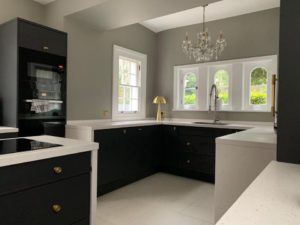 Fitting Kitchens Since 2006 Having been in the kitchen industry...
Read More