Your One Stop Shop For Kitchen Worktops In North Wales:
At Conels we have a wide range of kitchen worktops in our showroom based in Rhyl, North Wales which are all on display for our customers to look through, most if not every kitchen worktop design we have available, we have a worktop to suit any kitchen, we have up to twenty different styles to choose from including traditional style worktops, granite worktops.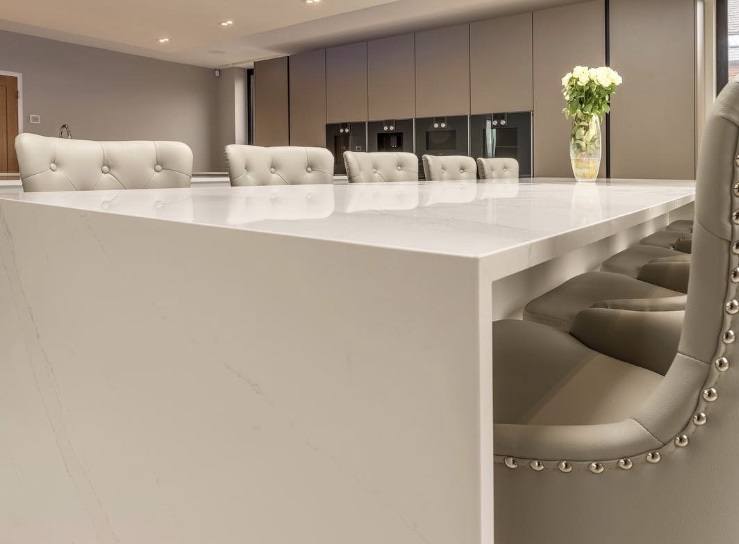 Granite worktops:
We are able to offer a wide range of granite worktops, we have samples of all styles within our showroom for our customers to browse through, a solid granite worktop is simply glorious yet bulletproof to have in any kitchen and will last for years to come,
If you are thinking of a complete new kitchen just looking to replace just your worktops then we can help you with either one, we also refurbish kitchen's by just replacing the door front's, draw front's plinths, pelmets etc.
If you would like to see our selection of granite's then see pictures or feel free to visit our showroom, we are open for six day's a week, Saturday being half day where we open until 1pm.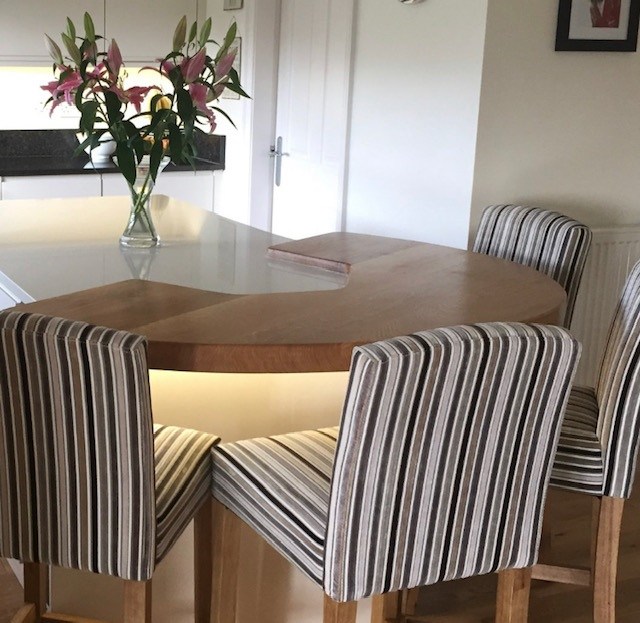 Solid Wood Worktops:
The old butchers block will never go out of fashion with its so rustic traditional look, 
we stock various styles such as standard laminated or real wood butchers block where we would treat the surfaces with plenty of coats of a good quality osama oil for long lasting protection,
These worktops have a long lasting life compared to the laminated worktops but you must keep up with the maintenance from time to time to keep the worktop looking good.
we suggest applying 1 x coat of osama oil once every year or two depending on the wear and tear your worktop receives.
Laminated Worktops:
Laminated worktops look great and they do last the test of time, but in all fairness the real deal butchers block worktops will stand the test of time for much longer before need of replacements
We stock five different types of laminate worktops to suit all styles of different kitchen cabinets, The colour contrast between your cabinets and your flooring is one way we can help you decide which type of worktop is going to fit best for you, The range we stock in our showroom is shown below.
Prima.
Axiom.
Spectra.
Egger.
Tandem