Conels Bedroom Design Is Complimentary
 Free Design & Planning Services:
Conels Fitted Bedroom Design North Wales - Free Design & Planning:
Here at conels we have been designing fitted bedrooms to suit all types of spaces large or small rooms, we can offer you our wealth of knowledge to help you design the perfect tailor made bedroom for your home, We offer our bedroom design and planning service in north wales areas but we will also consider traveling further a field up in to the north west areas such as Chester and Cheshire and the Wirral.
Our service combines of visiting your home to talk with you about your plans to develop your new bedroom, we would measure the dimensions of your room and offer you a number of options to suit your needs, we would then then follow up by sending you a computerized plan showing you what your bedroom is going to look like prior to making any orders with us.
Wiemann Luxor Range - Designed In Germany: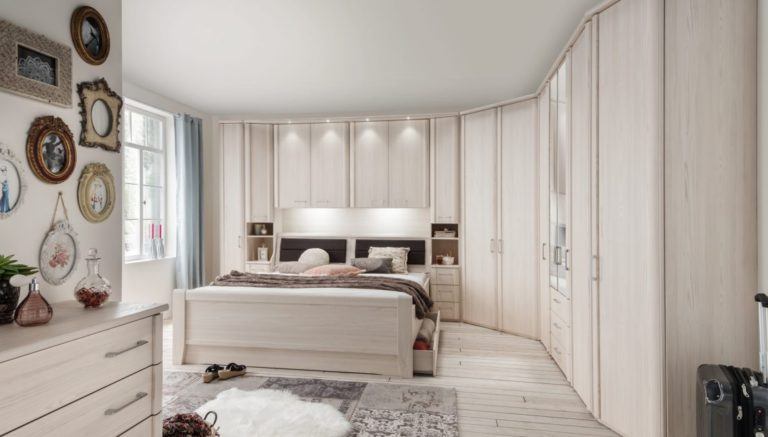 Our bedroom system will delight you with room filling space options, including practical space saving over-bed bridging units with a choice of bed styles, both having the option of additional headboard storage.
The range compromises a large selection of equally practical and beautiful  bedroom furniture pieces such as the extra deep (58-cm) chest of draws.
All this makes this particular bedroom system a practical and desirable solution for any bedroom with the quality you would expect from one of Germany's leading and most respected furniture manufactures.
Luxor is one of wiemann's longest running and best selling products, WHY? Because it's extensive range of storage solution sizes ans options, it's modular style make it so versatile, it's the closest thing to a fully fitted bedroom, but one you can take away with you if you were to move home.