We Design & Plan All Types Of Kitchens To Suit Your Needs
Kitchen Design North Wales:
Conels offer a free kitchen design and planning service across north wales areas, first of all we would visit your home to plan dimensions and styles of cabinets, worktops etc, we then use computer software to help design your new kitchen so you can see what it looks like before making any orders with us, the software allows us to shift things around to suit your kitchen space to make it as perfect as you would want it.
The kitchen has long been the heart of the home, but these days, it's so much more, it's somewhere to be inspired and to create mouth watering meals for the family.
A space to entertain, relax and spend time with your friends and family.
Kitchen Design And Planning North Wales:
we use Articad Design software to plan your kitchen or bedroom from scratch, this amazing software enables us to chop and change you design around to ensure you have the right fit and the right look prior to committing to any new installation.
There are certain things you will want to consider when you are putting your ideal kitchen together, you want it to not only be beautiful looking but also adaptable and hard wearing so it will last for years to come.
We have a number of different designs from classic, traditional elegance or a more contemporary minimalist style,
You will find all the inspiration you need to create the perfect look for your kitchen.  
Shaker Style Kitchens That Will Never Go Out Of Fashion.
Arlington Design:
Crafted from solid ash with on ash veneered center panel,
Each door features the distinctive wood green combined with beautiful pastel shades,
Choose from the standard ivory or thirteen other colours.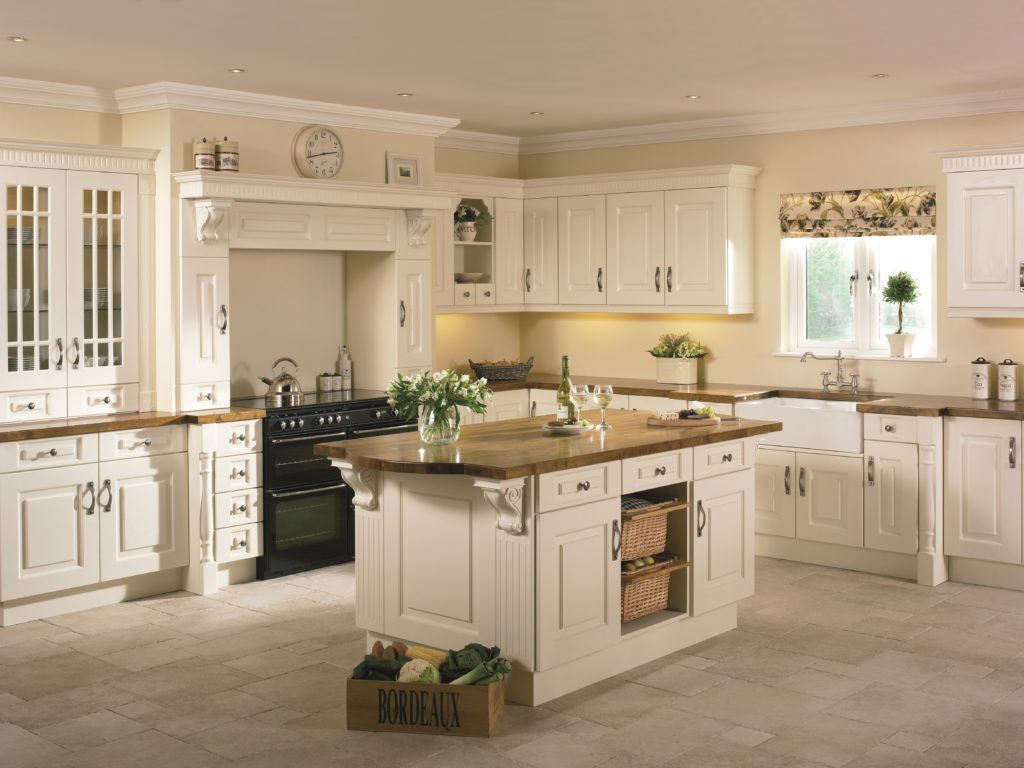 Aske Design:
Mixed with a strong geometric lines, elegant details and natural depth of wood-grain,
it adds a delicious cool twist to the concept of the contemporary kitchen, it's more than a place to prepare dinner, it's a culinary work of art .
Available in three lacquered finishes or choose from any of our fourteen pastel shades.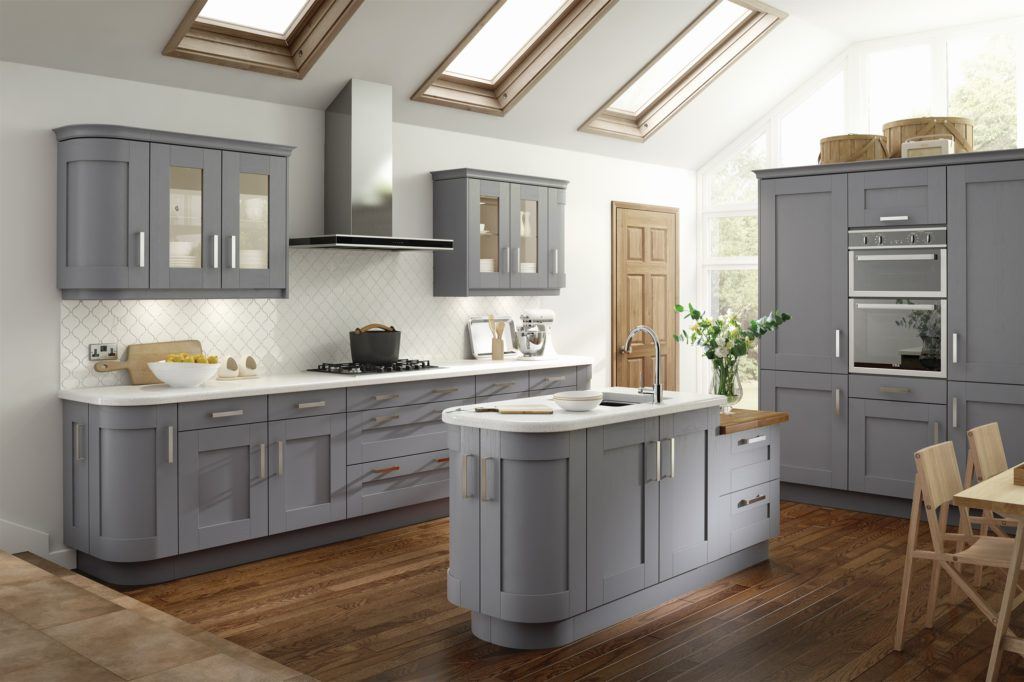 Highbury style:
Taking a traditional look and bringing it right up to date, the highbury is a truly timeless classic fashioned from solid ash-wood with an ash veneered ceter panel.
It's sharp clean lines and deep grained painted finish really highlight the revealed panel style,
Beautifully finished in standard ivory or a choice of thirteen other gorgeous colours.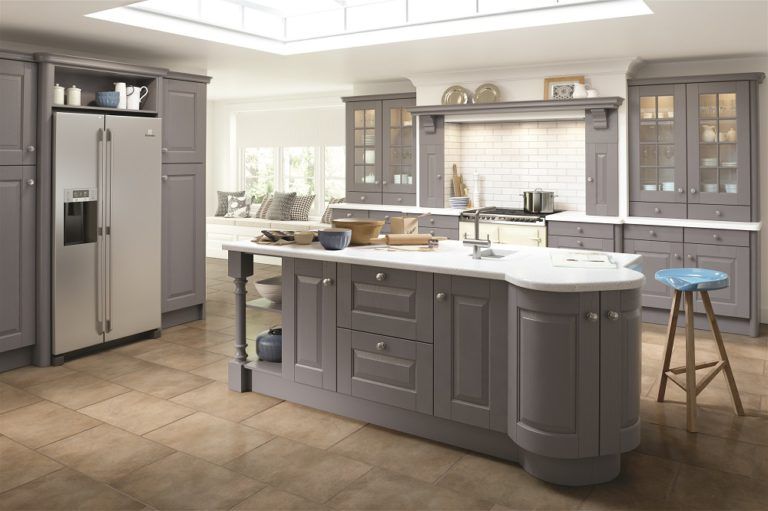 Curve Style Painted Kitchen:
With the curve style, the quality simply shines through, it's well proportioned elements and neatly crafted shape have been beautifully painted in one of these three discreet colours before adding a deep luxurious lacquerd finish to create a luxurious contemporary look.
Having such simple graceful lines mixed with a very versatile yet flexible design, it's no wonder why this has already become a classic among our customers.
The curve colour options come in a high gloss white, high gloss ivory and high gloss grey.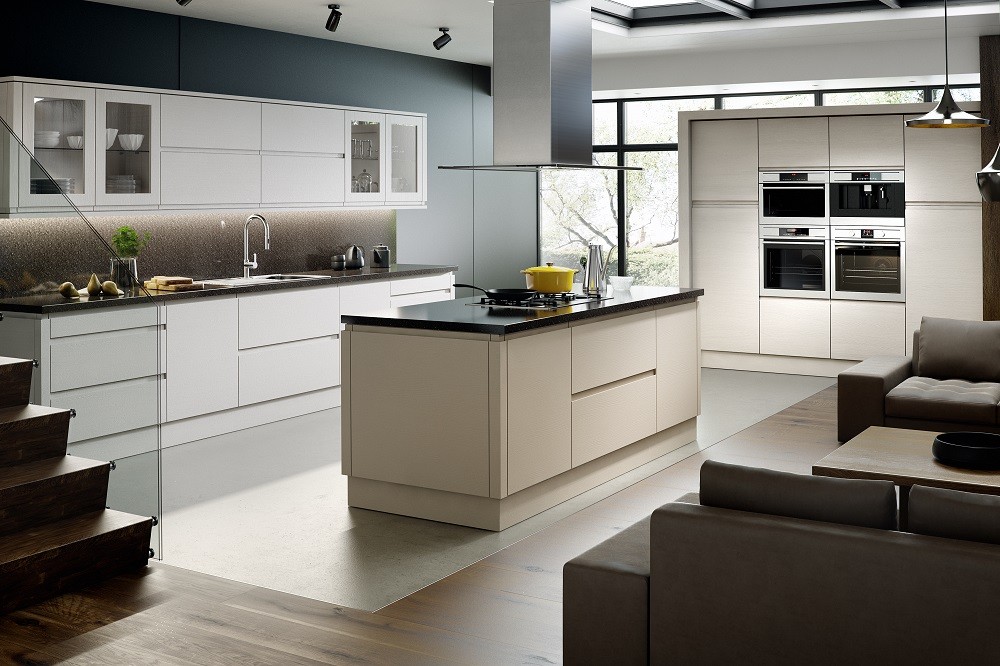 Stonebridge Painted Kitchen:
With it's solid oak frame and oak veneered center panel, there is plenty to admire about the stonbridge doors,
Inspired by the purity of the shaker style, details such as the beveled edge frame simplt add to it's elegant look,
Available in three lacquered finishes or any of the fourteen pastel shades available.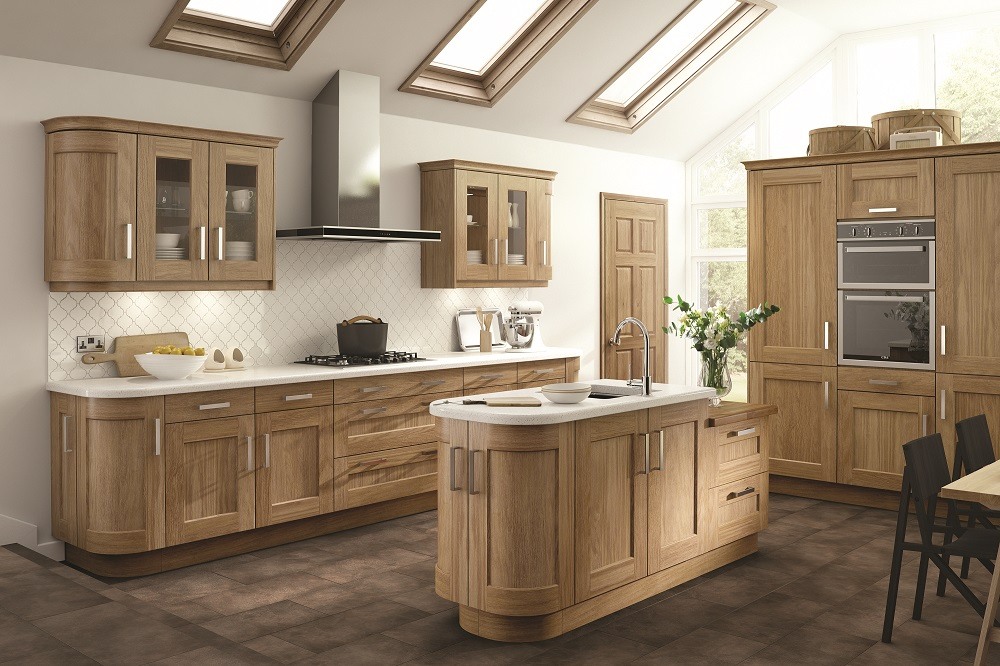 Vallence Style Painted Kitchen:
Smooth, sophisticated and very stylish, the refined cool of vallence make spending more time in the kitchen much more pleasurable than ever.
available in a choice of beatifull elegant matt shades that combine perfectly with natural tones.
It's discreet recessed handles and geometric flat surfaces make for a truly delectable fusion.
Six colour option available including, Matt denim, Matt dust grey, Matt graphite, Matt ivory, Matt light grey, Matt white.